Falcon's Digital Media co-produced with Mindshow 2D and 3D animated content for the Netflix Original Special, A StoryBots Space Adventure.
Client: Mindshow, Inc.
Services: Media Production
Falcon's and Mindshow Inc. teamed up to co-produce A StoryBots Space Adventure, which premiered internationally on September 14, 2021 and is now currently streaming. The Netflix Original Special was created as an educational tie-in to SpaceX's Inspiration4 mission, which launched the following day. The world's first all-civilian crew blasted off from Kennedy Space Center's historic Launch Complex 39A on September 15th on a three-day, lower-Earth orbit mission.
In the episode, Team 341B answers questions from inquisitive kids about space travel. To answer their inquiries, the StoryBots enlist the help of Inspiration4's crew - Commander Jared Isaacman, Dr. Sian Proctor, Chris Sembroski, and Hayley Arceneaux.
The beloved StoryBots characters, always delighted to help children learn, set off on their quest. An exuberant talking rocket, an original character designed and developed for the special, is more than happy to explain its role in space travel and shares great nuggets of information with Bing and Bo. Meanwhile, Bang embarks on his own assignment – discovering how astronauts train for their out-of-this-world missions. The three StoryBots then go up, up, up, up, up to space, accompanied by an original song performed by Big Freedia, the legendary rap artist and self-proclaimed "Queen Diva" that popularized a genre of hip hop known as bounce music. The song neatly summarizes everything the StoryBots (and the kids) learned, as the finale to the episode.
The special blends traditional 2D animation with 3D animated content and live-action footage of the four Inspriation4 crew members. Like all episodes of the award-winning StoryBots franchise, A StoryBots Space Adventure is both informative and entertaining. The StoryBots show is based on award-winning educational apps and content.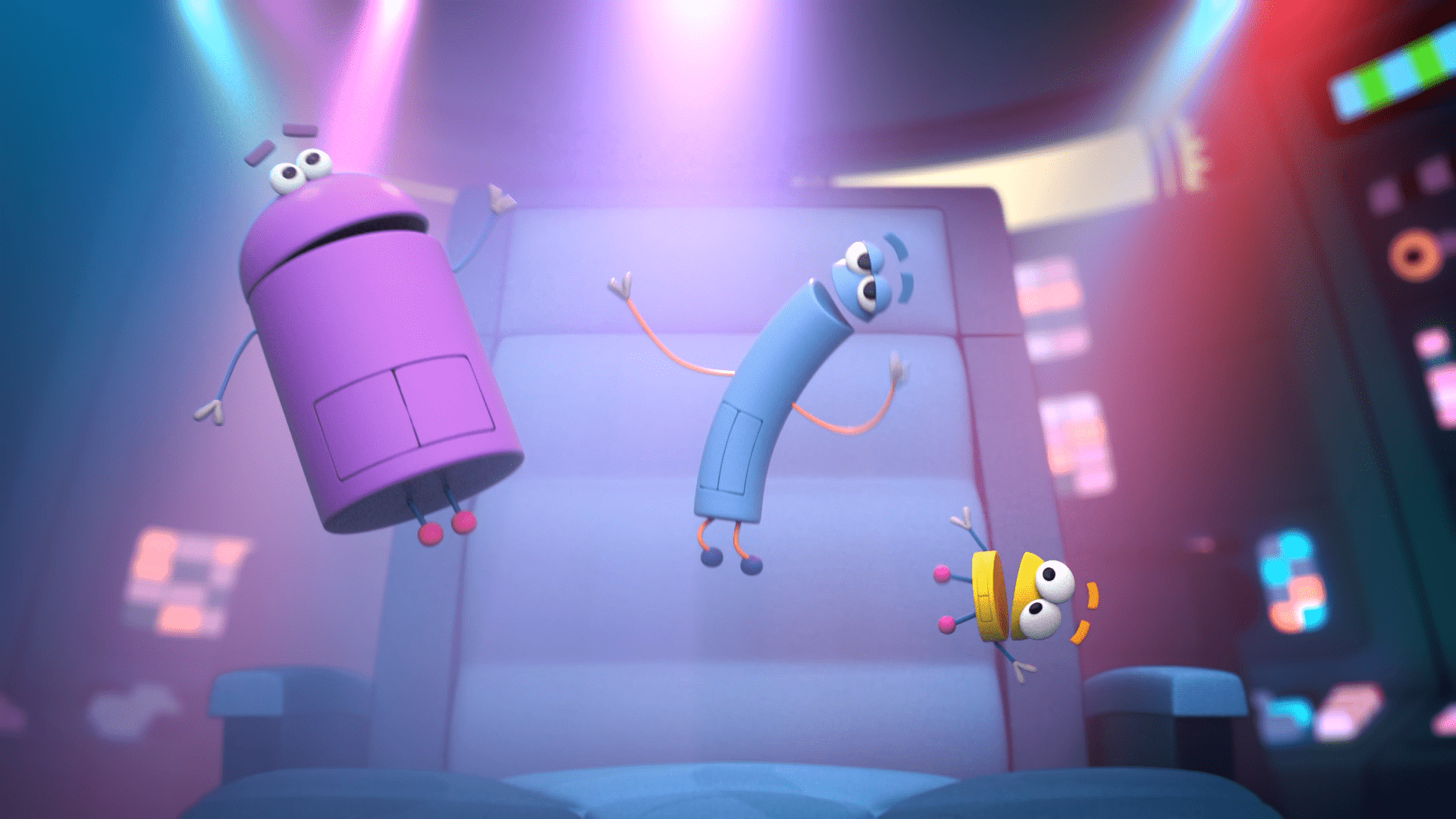 Falcon's and Mindshow were both extremely honored to contribute to the popular zeitgeist surrounding this historic space mission. This was the third joint effort between the two production companies. Their prior collaborations were for Mattel's Enchantimals™: Sunny Savanna Sparkle Spectacular and Mattel's Enchantimals™: Meet the Royals 3D animated series.